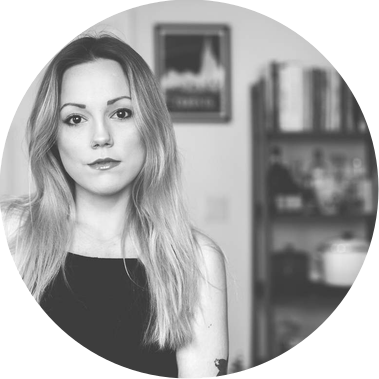 Hello!
My name is Jordyn and I live in Downtown Toronto. I enjoy writing, design, doing crafts, photography, baking, cooking, and any other art-based hobbies I can get my hands on (basically, I love making messes).
I'm constantly looking to learn, problem solve, streamline processes, and I approach each day with an open mind and creative thinking.
I've been a photographer, retail supervisor, assistant store manager/lipstick maker, creative development manager/baker/recipe tester, copywriter/social media planner, and now work as an account coordinator in the CRM/Loyalty realm. I'm not afraid to admit I'm a people pleaser and look to improve customer journeys no matter where they may unfold.
In my free time I hang out with my dogs and my partner, play video and board games, and watch Jeopardy! nightly.
Welcome to my site - can't wait for us to get to know each other.
In the Media
Lip Lab by BITE segment on Cityline
Images for Brodflour featured in the Toronto Star
Images for Brodflour featured in Toronto Life
Contact:
jordynrebeccaferriss@gmail.com
226-340-3822